Saturday was mine and the boys 6 year anniversary and we decided to go check out Namco Namja Town in Sunshine City (Shopping Center), Ikebukuro.
Only Japan would have three levels of scary or cute awesome in a shopping mall. It was great, unfortunately I'm having a problem with my camera battery charger over here, so I couldn't take any great photos. I'll go back one day and take some photos.
This is a run down of the place from the website. (Click to enlarge)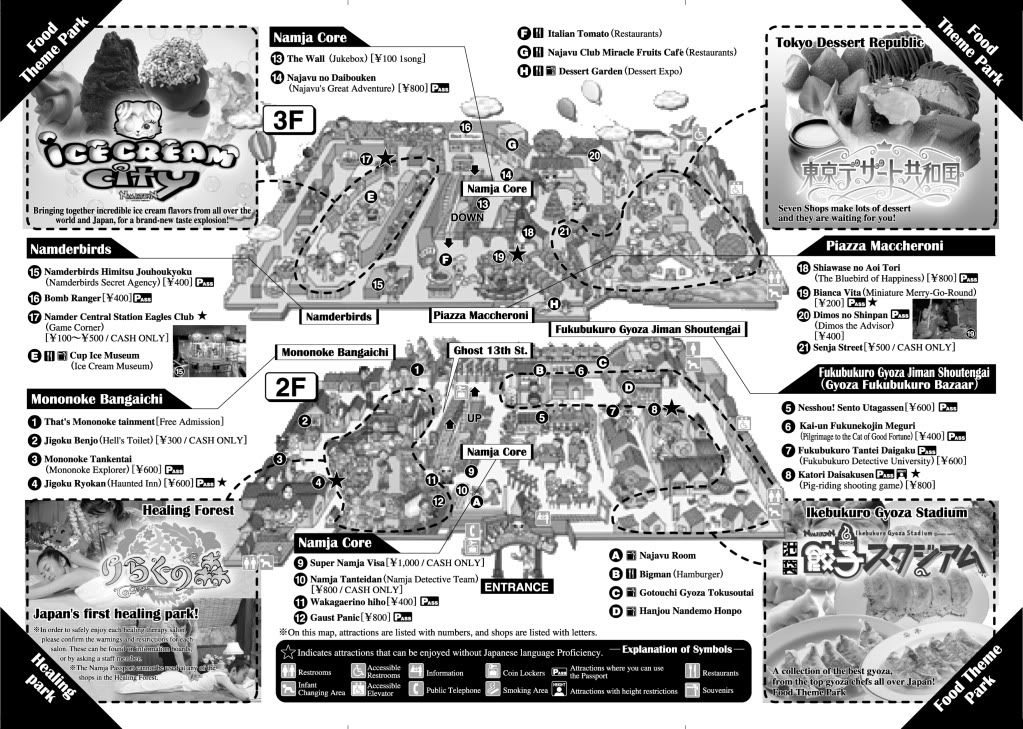 Namja Town is a labyrinth of creepy mazes, games and adventure. It's great for kids, but seeing as we are big kids we had a ball.
I actually screamed in a couple of mazes and laughed as Mr. tried to navigate the mirror room and would walk face first into the mirrors.
There is also Gyoza Stadium - another labyrinth but this time of Gyoza (Dumpling) vendors, and an array of places you can eat them, including a cute mini tatami lounge room. Aww!
Right up the top is Icecream City and Tokyo Desert Republic. Every icecream you could ever imagine is here. We had Turkish style icecream served by a surly Turkish man in traditional dress.
Then we found this...
A game machine in the arcade that dispensed Kewpie Mayonaise. Well some people like their condiments.